We take a look at the UP's and DOWN's of some schools on National Signing day. Who cleaned up and who came up a little short.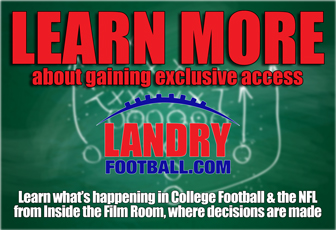 If you want true evaluations of recruiting, you can get it from amateurs or get it from someone who has been a major college recruiting coordinator and NFL Scouting Director and now serves as a scouting/coaching consultant to major college programs and NFL teams.
Have your own NFL & College Scouting Department for less than a yearly magazine subscription. By joining today, you get a 50% discount on the first month by using the code = LandryFootball. To get 25% off for a year, use the code = WarRoom.