Does NFL Scout Chris Landry think Clemson QB Deshaun Watson should be considered as the #1 pick in this year's draft? Newy asks Chris about Deshaun, Mitch Trubisky and more in our weekly spot.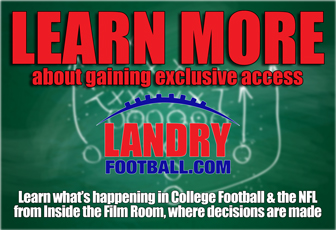 Whether you are just a hardcore fan or just want to get a fantasy edge, a WAR ROOM membership at LandryFootball.com is a must.
Have your own NFL Scouting Department for less than a magazine subscription.
By joining today, you get a 50% discount on the first month by using the code = LandryFootball. To get 25% off for a year, use the code = WarRoom