Teams are assessing their post draft roster, and making some roster assessments and minor moves. We provide you all the latest from inside team buildings.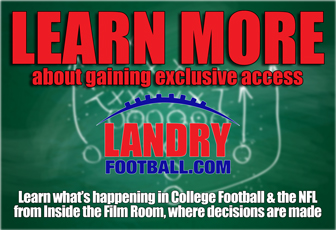 Get REAL information from a Veteran NFL Scout that NFL teams hire as a consultant. It's like having your own NFL Scouting Department for less than a magazine subscription. NFL Teams and Major College Football Programs are members, you can be also.
Here is the latest team by team news recapped. FOR OUR LandryFootball.com MEMBERS, WE OFFER THE LATEST FROM INSIDE THE TEAM'S ORGANIZATIONS.
Hear is the latest INSIDE SCOOP for our LandryFootball.com members.