Chris and Eric take you inside the WAR ROOM to break down the key matchups of the week and let you know who to sit and who to start. The guys also have the players you should be targeting on the waiver wire this week. You don't want to miss out on all the great info the guys have for you this week.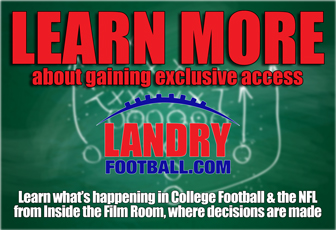 Tweet all of your fantasy football questions to @realericsachs or @landryfootball on Twitter with the hashtag #LandryFantasy, or email me at eric@landryfootball.com and make sure to check back every Thursday during the season for a new episode of The Fantasy Football Podcast.
Listen to "Fantasy Football Podcast – Week 14 December 8 2016 – FREE" on Spreaker.
In order to receive the full edition of the Fantasy Football Podcast, head over to the WAR ROOM and get signed up for only $2 for your first month.
You need to be logged into LandryFootball.com to see or hear this premium content. Please
Login
to access.
If you aren't a member, you can register below.