2017 Senior Bowl: Practice Report Scouting Notes.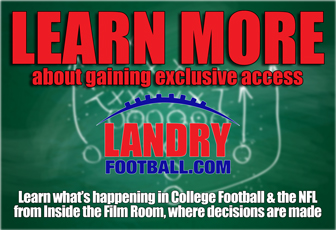 We provide you with position by position scouting notes on all players and how they fared each day of practice along with their measurable.
Get the same scouting notes that NFL teams utilize when they meet as a staff. Here is your chance to OWN access to an NFL Scouting Department for less than a magazine subscription
Instead of getting your draft information from people who have never scouting in the NFL, get it first hand from a veteran NFL SCOUT who league teams rely on.
By joining today, you get a 50% discount on the first month by using the code = LandryFootball. To get 25% off for a year, use the code = WarRoom