NFL Scout Chris Landry joined Sandy Clough to talk about teams building through free agency and why it's so difficult for teams to do that.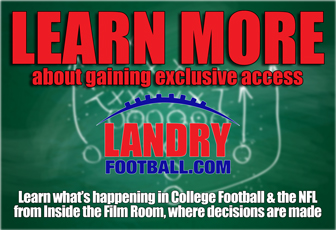 Chris weighs in on the Broncos and the challenges they will face with trying to build their team through free agency and why the NFL Draft is even more critical for rebuilding.
Chris then runs down the list of possible offensive lineman that the Broncos could trade for including Broncos offensive lineman Joe Thomas. Also, Chris talks about DeMarcus Ware and the possibility of him staying with the Broncos or leaving in free agency.
Chris Landry goes into that and more with the off-season ramping up!
Whether you are just a hardcore fan or just want to get a fantasy edge, a WAR ROOM membership at LandryFootball.com is a must.
Have your own NFL Scouting Department for less than a magazine subscription.
By joining today, you get a 50% discount on the first month by using the code = LandryFootball. To get 25% off for a year, use the code = WarRoom