NFL Scout Chris Landry, joined Greg and ND and talked about some of the best prospects coming out in this year's draft. Chris also discussed if there are any QB prospects the Texans should be looking at this year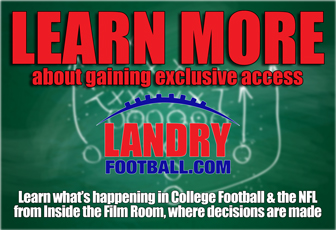 Whether you are just a hardcore fan or just want to get a fantasy edge, a WAR ROOM membership at LandryFootball.com is a must.
Have your own NFL Scouting Department for less than a magazine subscription.
By joining today, you get a 50% discount on the first month by using the code = LandryFootball. To get 25% off for a year, use the code = WarRoom