Veteran NFL Scout Chris Landry serves as consultant to NFL teams so here is your chance to get information from a scouting professional who has set up draft boards as opposed to those bloggers and talking heads who have never worked in the league or seen the insides of a draft room.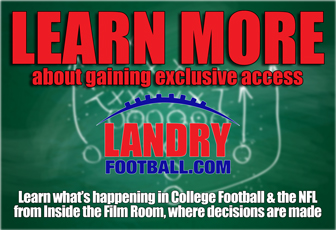 Now you can get access to the inside information that only someone on the inside can give you.
You'll want to have this team by team player movement and team needs worksheet heading into the draft.