With National Signing Day upon us, we take a look at each conference school's class. We also tell you how the class shapes up nationally by the number denoted before the school, and tell you who are the difference makers in each class along with a complete list of commitments/signees with a indication of players ranked in the TOP 300 nationally.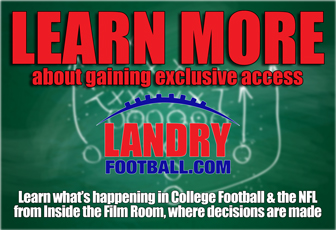 If you want true evaluations of recruiting, you can get it from amateurs or get it from someone who has been a major college recruiting coordinator and NFL Scouting Director and now serves as a scouting/coaching consultant to major college programs and NFL teams.
Have your own NFL & College Scouting Department for less than a yearly magazine subscription. By joining today, you get a 50% discount on the first month by using the code = LandryFootball. To get 25% off for a year, use the code = WarRoom.